This guide will show you how to unlock your Nokia Lumia 710 Lumia 800 Lumia 900 cellphone locked to Rogers, Fido or Chatr
This procedure works on any Nokia phone as well
This phone is locked by default, hence not letting you use it with a different sim card.
In order to remove the sim restriction read this post to see how:
You get: Unlock code – fully unlocks your phone and removes sim card restrictions, and allows you to use your phone with another GSM sim card in Canada,USA and worldwide
Cost: $15
Delivery Time: Average delivery time is 1 to 6 hours.
Delivery Method: by Email
Methods of payment: Credit Card, Paypal & Interac email transfer
How to purchase: Click here to order your unlock code. We need your phone's imei#. To find the imei# simply type *#06# on the keypad as if making a call.
How to unlock – how to enter unlock code Nokia Lumia 710  from Fido, Rogers or Chatr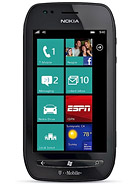 1) Switch ON your phone without a SIM Card
2) Type in the Unlock code you received from Ottawapc.ca
3)Phone will display "Sim Restriction Removed" and the phone will be permanently unlocked!
Click here to go to the order page and purchase your unlock code
IF YOU HAVE TRIED TO PUT IN AN INCORRECT CODE 3 OR MORE TIMES PREVIOUSLY AND YOU GET PHONE RESTRICTED SIGN, THEN YOUR DEVICE IS HARD LOCKED AND MUST BE UNLOCKED WITH WITH A CABLE AND SOFTWARE.
If you have any questions or concerns, please email us: info@ottawapc.ca
Nokia Lumia 710 800 900 restriction code unlock Fido Rogers Chatr Canada
How to unlock Nokia Lumia 710 800 900 From Fido by code
How to unlock Nokia Lumia 710 800 900 From Rogers by code
How to unlock Nokia Lumia 710 800 900 From Chatr by code